The grape cure is recommended for children and the elderly, because the grape sugars are immediately assimilated by the body.
It is estimated that 2 lbs of grapes or 2 pints of stum provide 700-1000 calories; this cure is recommended especially to those who suffer from kidney diseases.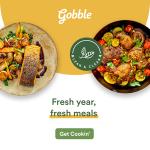 One of the effects of this cure is energizing, simple sugars from grapes represent the most needed element for the effort and it is essential for the correct functioning of the cardiac muscle and central nervous system.
And because it has a is rich content of vitamins B and C it provides the body with a high variety of vitamins, it is diuretic, with high contents of water and the presence of potassium, as well as laxative, due to organic acids and pulp, if the grapes are eaten with skin and seeds.
Grapes restore appetite, promote digestion, and relieve cough and act against intestinal worms in children.
Fresh stum can be used in anemia due to its properties in convalescence, overwork, fatigue, congestion of the liver and spleen, digestive disorders.
Washed and crushed by mashing grape-vine leaves combat headaches and pains caused by burns when applied on the forehead. Infusions help those who suffer from insomnia.
The grapes cure lasts for 3 weeks and start with small amounts of grapes – 10 oz a day on an empty stomach. The amount gradually increases to 7 lbs per day for a week, and then it gradually decreases to 3 servings per day taken one hour before meals.
Combine this diet with some diet tea and you will be able to lose weight quickly and efficiently. This weight loss is caused by the fact that your body takes in a small amount of calories but a large amount of vitamins minerals and antioxidants. This can also be seen as a detox diet.
Ad: Complete Your Taxes Online for Free.
The Grapes Weight Loss Diet
by
Steve