It's no secret that eating well costs big bucks. Just peek into the carts where super couponers buy a semi-truckload of food for under $5. They are full of boxed, sugared, yucky carbohydrate junk that negatively impacts the body. Deep down we know that eating meats, fruits, and vegetables is how we're wired to consume. Eat foods that we were designed to eat. Simple as gluten-free pie.
But it's not quite that simple. Growing families who regularly coupon and shop rock-bottom deals can't find those stellar deals in the produce and meat departments. Sure, tangerines bingo for cheap every once in a while, but you'll notice your budget nearly double when purchasing large quantities of natural, minimally processed food. Our regular, weekly budget for natural foods and flour substitutes regularly hits $130 for four people, and that doesn't include toiletries or diapers. Before becoming discouraged and succumbing $1 bags of white rice, there are some ways to shave costs: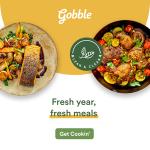 1. Join a Community Supported Agriculture (CSA) group.
The idea is simple. Pay a yearly or seasonal fee to a local farmer to "purchase" shares in the crops. Pick up a fresh box of produce once per week in exchange for that fee and enjoy a locally grown variety of veggies. My group charges $900/yr. for 5-15 pounds of produce each week, which puts it right at $17 per week–vastly cheaper than the farmers market or grocery products. Some weeks are better than others, as my membership fee doesn't guarantee any returns. But even adding another $10 per week for additional produce makes it a steal. Check out local groups in your area doing the same.
Buy a whole or side of a cow.
Prices range for buying a grass-fed cow directly from the source, but it's always cheaper than the grocery store. Purchase between 1/4 and a whole cow to freeze and feast on throughout the year. One-quarter of a cow takes up 5 cubic feet of space in your freezer, so buy accordingly. Prices in my area are between $4.99-$6.99/lb. of meat. The great thing about buying an entire cow is you get a huge variety of meat products–roasts, steaks, ground meat, marrow, liver, the works!
Grow your own stuff.
"But I don't have the time! But I don't have the money to start it!" Maybe you're making out your schedule and garden plans to be grander than they are. Starting a garden doesn't need to cost more than $120 for the soil, seeds, and a simple border. As you become more proficient, add more pizzazz. Start small with easy-to-grow and popular veggies like beans, squash, broccoli, peppers, garlic, and tomatoes. Get some guidance from backyard farmers who've made a few mistakes before you and then reap what you sew.
Check out the farmers market but come armed with comparison prices.
Some of the farmers market produce can't be beat for price and taste. Others fall short of quality fruits and veggies at your grocery store. City dwellers will have a more bountiful supply of options whereas smaller town folks may not have as many choices. Our weekend market has a decent selection of locally farmed goods, but isn't always as inexpensive as organic produce at Kroger.
Buy whole cuts of meat.
It's no secret that a shoulder roast costs dollars less per pound than a filet. So rather than buying skinless, boneless chicken breasts, buy the whole chicken. Eating different parts of the meat will give you a better nutritional balance and cost less. Use bones and spare parts to make your own broth as well. Another option for meat savings is to buy high-quality ground meats–grass-fed beef and buffalo make great, tasty alternatives to buying pricey cuts.
Make your own snacks.
Buying organic, minimally processed snacks made with alternative flours and fresh nuts is out of the question on a budget, unless you make your own. Those things top $1 per snack. With a paleo/primal/evo cookbook it's easy to blend and combine a variety of sweets and savories to make your own nut bars and natural chips. Make a huge bunch and freeze some for later.
Cook in batches and share with friends.
We all know buying bulk saves cash. So go in with several families to share the cooking and split costs! Make your own ketchup, mayonnaise, salad dressings, snacks and coconut pancake batter in batches and then share your excess with each participating family.
Eat vegetarian meals more often.
There's nothing wrong with a hearty bowl of veggie chili with a side salad. Or butternut squash curry. We always feel a bigger hunger pinch on veggie nights, but curb it with after dinner fruit smoothies or dark chocolate. Technically, tofu is not primal/paleo approved, but I'm open to it as a protein substitute every now and then, especially sautéed or in stews.
Don't go to out to eat unless it's at an expensive, well-stocked eatery.
You may be whining and griping about the prices of free-range eggs, but if you're going out to eat on a regular basis, you have no excuse to gripe. The inflated cost of just one restaurant meal far exceeds three or four meals purchased from the grocery store. Plus you'll ingest an unhealthy chunk of veggie oils, flour and other nasty, processed unmentionables. That being said, my husband and I will treat ourselves to an ungodly-sized bill at the local steakhouse favorite a couple times a year. This is the time we get to splurge on professionally prepared local produce and grass-fed filets–that is our time to indulge, but we still get to eat healthily.
Go seasonal.
Don't just make a list and stick to it! See what's cheaper and on sale this week at your local grocery store and build your menu around it. Weekly circulars come in handy here for you to make plans. Check out Rachel Ray's Winter Produce Guide for some help here or just ask the manager. They'll be happy to explain the back-story behind what's being stocked.
Store your produce properly.
Would you be embarrassed if I knew just how much spoiled food you tossed each week? Most Americans toss nearly 20% of food due to improper storage or overbuying. Learn some easy tricks to keeping veggies and fruits lasting longer in your fridge and on your counter. For example, store mushrooms in a paper bag, not plastic for maximum fridge life and don't wash lettuce or squash before storing, as they will spoil faster.
Coupon Sherpa is a money-saving super-hero from the Himalayas. See more of his frugal living tips on sites like Wisebread and Walletpop.
Related articles
The Paleo / Primal Diet on a Budget
by
Steven Nightock