Vitamin B12 shots have been the single most recommended method of treatment for people having a b12 deficiency, for years and years. My dear father called me yesterday with great news. He told me he met a new guy at his job, who has been a vegan since the age of eleven, and started taking b12 vitamin shots lately as his wife was kinda worried for him and sent him to the doctor. My father got his number for me, and needless to say, I immediately called him, as that was a great opportunity for me to have a case study for my b12 research on my website.
Vitamin B12 has been a great point of passion for me for the last few years, since I went vegan. I dig into this area of study like never before, only to feel the sense of safety, that I'm not risking myself in any way. Benefits of vitamin b12 shots also interested me since I knew there's a good chance I could "fall" to them. Please keep in mind that this is only ONE single case study, and you should not base any decision you make upon this alone, like any other thing in life, generally speaking.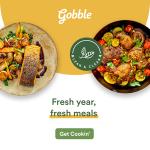 The old man's name is Eli. He told me that he took twelve B12 injections, but was not quite self-disciplined to monitor himself during that period, to finally find out that he actually lacks even more B12 now. That's right, his deficiency got actually worse. He also told me that his shots were kinda painful, but he somewhat got used to them later on, and they did not seem as painful then. He does not take them anymore, as he moved to sublingual b12 tablets instead.
Neither vitamin b12 injections side effects nor benefits were shown on Eli's body, but of course you should not assume anything because of this. Every body is individual, and there are a lot more parameters in the equation. Take everything in this case study with proportions.
Related articles
A Closer Look Into Vitamin B12 Shots
by
Steve