Raw food consists of 'live' food, which means it is uncooked and unprocessed. More and more people are choosing this way. Why? It's because raw food provides all the enzymes necessary for a proper digestion, whereas cooking, destroys the enzymes (by heat) so when we eat boiled or fried food, our body is struggling to produce energy for digestion.

What are the differences?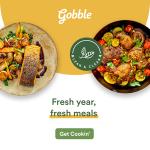 The biochemical differences are amazing and you will feel them, especially mentally and emotionally. You will feel the mental changes if you try to return to your old eating habits and cooking style. In just a few hours you will feel that your mind is somewhat foggy and you have a hard time focusing on your thoughts.
What will you actually eat?
Don't worry; there are plenty of fresh, sweet fruits that will provide the vitamins, minerals and fructose needed for your body. You can add raw veggies, seeds and nuts, avocado and coconut to your diet.  You may also want to focus on green vegetables, romaine lettuce and celery.
Raw food benefits include:

–          amazing, natural, mixed flavors
–          the characteristics of food will remain the same
–          a lot of vitamins, minerals & proteins
–          no cholesterol
–          the  pleasure to prepare it
–          weight loss if need it
–          detoxification
–          healthy intestinal flora
–          clear skin
–          anti-aging treatment
The four reasons to go RAW:
1. You will eat water-rich foods – the most natural diet.
Your body is 80% water! So, you can clearly see the huge role water plays in our lives and this is why it's so important to nourish our body with fresh water. Your muscles and the brain also contain a lot of water, even your blood is mostly water. The body needs water to adjust its temperature and transport the fuel to our cells. Fruits and vegetables contain the water we need for optimal health.
2. Eat much more than ever before – without feeling guilty.
You don't have to worry about how much you eat anymore. This is possible because unprocessed food is so much healthier. When you prepare the food you also get so little from it.
3. Eating raw slows down the aging process.
A lot of benefits come with this: brighter eyes and a soft beautiful voice! Lot of energy will move your body, your breath and body will smell much better! On the spiritual level you will see a lot of differences: a lot more synchronicity, better mood, better meditation, clarity and a deep level of consciousness.
4. Save time.
Without spending time with cooking you will have more time for you; reading books, walking in nature, chatting with friends and dancing will be more available to you!
You will feel so good on every level, that I think this will be the most powerful benefit; spiritual, mental, emotional and physical! Are you ready for this amazing experience that will change your life into a life with a high level of energy?
Aishwarya Vohra works for Offshore Ally. She is a part of the compay's team of dedicated virtual assistant and SEO link builders. She likes to blog, read books and cook. Connect with her on Twitter.
Related articles
Four Reasons To Switch To A Raw Food Diet
by
Steven Nightock