If the idea of obliterating body fat with just four hours in the gym sounds too good to be true then the latest adventures of Timothy Ferriss, author of the 4-Hour Body, might be worth investigation.
Ferriss claims he lost significant amounts of body fat and gained almost 35lb of muscle in just four weeks and with a mere four trips to the gym. This dramatic transformation involved eating four small meals every day focusing on a high protein, low carb combination.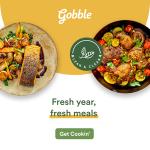 Legal supplements were also used, from creatine to insulin stimulators, and Ferriss spent a paltry four hours in the gym where he focused on practicing a handful of weightlifting exercises which were carried out very slowly until the point of exhaustion.
It sounds like a dream but can work in reality for the vast majority of beach body seekers A recent article featured in British newspaper 'The Telegraph' deduces this approach may not work for everyone, with celebrity trainer Simon Waterson quoted as saying such a feat would be "virtually' impossible" for 99% of the population.
If you are determined to achieve the perfect beach body, there are plenty of diets and regimes to try but you may often find that the basic principles are the same: increase exercise and decrease calorie consumption.
Exercising more is a sure-fire way of coming one step closer to the body you desire. The principle behind the four hour body does not promote regular exercise but truth be told, everyone knows that regular exercise equates to a healthy body so it's best to try and integrate some form of exercise into your life, at least a few times every week.
Regular exercise doesn't mean you have to spend hours slogging it out down the gym; short 'mini' workouts are just as effective at shedding fat and toning up and make it easier to inject a daily dose of fitness into your schedule.
A time friendly 10 to 15 minutes of moderate to high-intensity cardiovascular or aerobic exercise will increase your blood flow, thus improving circulation, will help to burn extra calories and will also raise your metabolic rate which is especially handy if you want to keep the weight off.
The best thing about 'mini' workouts is convenience; you don't have to join a gym or even go outside if you don't want to! A quick power walk can be slotted in during lunch break and simply running up and down some any staircases you may have at work, or at home,  will raise your heart rate and give you a kick-start. Your work colleagues might think you're crazy but your metabolism will thank you for it.
As well as incorporating some exercise into your daily diary, making small adjustments to your diet can work wonders when it comes to getting that beach body, regardless of whether you will be donning Speedos or bikinis.
First and foremost, water is your best friend so make sure you stay hydrated. Not only will you feel better but you're giving your body a helping hand as over 70% of bodily processes take place in water.   Your organs can't function properly if your body is dehydrated and even fat metabolism is affected by how well hydrated your body is, so get drinking! Aim for 1.5 litres per day and you should feel the difference quickly.
When it comes to eating, you could take a tip from one of the principles behind the four hour body by eating little and often. Eating at frequent intervals keeps your metabolism ticking over and is believed to make your body less likely to store fat reserves.
Whether or not you want to follow the dietary advice of the four hour body author, it makes sense to cut down on saturated fat. Healthy fats, such as those found in olive oil, avocado and oily fish, should make up about one-third of your diet but 'bad' fats', found in cakes and confectionary, should be avoided.
Carbohydrates don't have to be avoided and can account for up to 33% of your diet. The same percentage applies to fruit and vegetables. It is traditionally believed that protein and dairy products should account for around 12% of your dietary intake.
Whatever tactic you follow in order to achieve a beach body to die for, striking a healthy balance is often the best method to follow so find out what works best for you and stick to it.
Jennifer is a part of the digital blogging team at alwritenow.com who work with brands like Debenhams. For more information about me, or to keep up to date with the latest in lifestyle news, check out my posts at alwritenow.com or visit my Twitter account, @awnow
Related articles
The 4 Hour Body: Make Believe or Make it Happen?
by
Nancy