Dieting and weight loss represent one of life's biggest challenges, often literally. Every day is a constant barrage of what not to eat, what's bad for you and how you have to have super-human strength to slim down. Before the age of constant online connections, books and magazines served as how-to references for losing weight but the content was often contradictory or outdated.
Now with the internet a click away on your iPhone or Droid, you can pick and choose from the best weight loss plans and take them with you anywhere. Dragging a book or magazine around guaranteed that everyone could see your secret shame of trying to lose weight. With an app, you get privacy and the ability to choose the program that best suits your flexible lifestyle. Of course, no program or app guarantees a new, slimmer you, but with the support and information to make better choices in these apps, you've got a (slimmer) leg up on the challenge.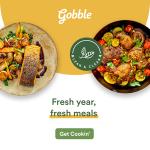 Food Scanner
Shopping for healthy food just got easier with Daily Burn's Food Scanner app. While shopping for groceries users can take a picture of the UPC code on any product with their camera and retrieve detailed nutrition information, including calories, protein, fat and other important factors in a healthy diet. Products without a UPC scan bar can be searched for or even added as a user-submitted food. Food Scanner also complies a list of food tracked for the day, for an easy way to keep a food journal.
Fast Food Calorie Counter
If you are the on-the-go person, the Fast Food Calorie Counter gives you details on any fast food you can imagine. With information for 73 fast food chains, you can plan ahead and make healthy choices anywhere, whether it's a road trip with friends or your lunch break downtown. A database of 9,000 menu items virtually guarantees that whatever you choose will be available, good news or bad. With a cost of only $0.99, it's worth the price to take the guesswork out of healthy eating out.
FatSecret Calorie Counter
For the detail-oriented user, Calorie Counter by FatSecret gives you access to a food diary, a key concept in weight loss, and an exercise diary. A journal and weight chart to record your progress and easy access to nutritional information for hundreds of foods comes along for the ride and it syncs up with the online version at fatsecret.com. An additional bonus is the automatic update, so when you update with your phone, your online account will sync up and vice-versa. Although this app also has a food scanner, it has been on the fritz for some android users as of late. But with a free app like this, who could complain?
Using these apps, you can make a difference in your health and the health of those around you. It's not going to be easy, but with the power of these apps behind you, taking charge of your health and diet has never been easier.
Jessica Bosari blogs for Nutritionist World. The site provides useful advice and information for those thinking about food and nutritionist careers, matching students with the best nutrition schools and culinary colleges.
Related articles
The Three Best Diet Apps on Both iPhone and Droid
by
Steven Nightock