One of the biggest stumbling blocks that people run into when they try to lose weight is how to eat in a restaurant. Sure, you may know the answer to, "How many calories should I eat a day to lose weight?" but it isn't solve the problem of applying that knowledge to a difficult setting. It is unrealistic to expect you to never eat another meal in a restaurant, so it is important that you learn how to eat out and still eat healthy. In order to help maximize your weight loss efforts, the following tips have been provided.
Instead of choosing a traditional side order of potatoes, rice, or pasta, ask for extra vegetables instead. The simple carbohydrates found in these sides are the bane of any serious weight loss effort, as the body very easily converts them to fat. When found in a restaurant, they will also usually be filled with butter and salt, which makes them taste great, but also makes them even more unhealthy. In order to provide you with a contrast, a large serving of steamed vegetables may contain less than a hundred calories.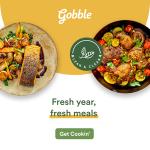 As soon as you receive your meal, as for a box or doggie bag. Before you take even a single bite, pack away half of your meal and put it away. The conditioning to clean our plates can be quite strong, no matter how much food has been piled onto it. Restaurant portions also tend to be quite large, so this is a guaranteed formula for overeating. Eating portions that are far too large is the single most common reason why eating out creates problems for people who are trying to lose weight.
You don't have to give up on losing weight just because you have to eat in a restaurant. While it is certainly more difficult, there are many different things you can do to cut down on your calories and still eat a healthy diet. Diets that work need to take everything into account, and will not work for long if they require you to consume all of your food at home.
Related articles
Two Tips to Help You Lose Weight and Still Eat Out
by
Steve