Almost everyone I know is in search for a quick and permanent solution to lose weight. But what you have to remember is that losing weight does not happen overnight. It takes time and you need to be really disciplined to stay on track with a diet plan. The newest trend in the diet industry these days is called the liquid diet weight loss program. You can guess from its name that it involves replacing your meals with liquids such as soups and shakes. Although this diet plan aims to provide you with all the essential nutrients, nothing beats the good health that real food can provide. The lack of solid food in the body will weaken your immune system and make you prone to illnesses.
Meal replacement shakes for weight loss might perfectly fit your busy schedule, but are they really the ideal way to shed off some pounds? You should think it over and over again before deciding to use the liquid diet. Although it is generally marketed to be a safe and convenient way to lose weight, it does not mean that it will work for everyone. Studies even show that people who used this diet plan regain up to 75 percent of the weight they lost in only a short period of two to three years.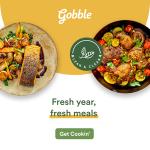 One of the disadvantages of this program is that it often fails to educate people as to how it really works. In a nutshell, it is replacing two of your regular meals in a day with liquids. But you are still advised to eat at least one real meal to keep your body's well-being. You should also know that this one real meal should be composed of healthy foods only. Some people fail when they try out this diet plan because they still fall into their habit of unhealthy eating during their one real meal. Just remember this, the best combination to lose weight is to have a healthy lifestyle, proper diet and regular exercise.
Related articles
The Drawbacks of Meal Replacement Shakes for Weight Loss
by
Steve