Do you know that you can make your liquid diet weight loss plan interesting? Contrary to what a lot of people believe, this diet does not limit your food intake to water, soups, and shakes alone. There are a lot of great things you can do with this diet to make it friendly to your palate.
For one, beverages do not always need to be plain water. You can play on other beverages such as milkshakes, tea, cocoa, coffee, and milk drinks. You can also experiment on fruit juices such as apples, strawberries, oranges, bananas, melons, and pineapples. You have the option to puree them, blend them, or strain their nectar especially when speaking of lemons and oranges. In fact, you can even combine plain yogurt with your favorite fruits in a blender for a very nourishing and yummy treat that you can include in this diet. They are not just delicious treats but they will also work as great appetite suppressants.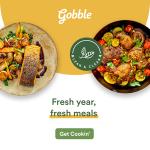 On the other hand, when speaking of soups, you do not have to go for cheese and potato based soups alone.  You can puree other vegetables for your soup or you can use meat or fish stock sprinkled with herbs for this diet. Different canned soups can also be heated and can instantly serve as a good treat for your liquid diet.
What is even better news for you is that this diet does not take you away from tempting desserts. You can always enjoy custard, gelatin, fruit ice pops, plain puddings, ice creams, and sherbets. Only make sure that these desserts are plain and do not have nuts, seeds, or fruit pieces.
A liquid diet is not the plain and boring diet you once thought of before. With simple creativity in the food preparations, you can make sure you will finish this kind of diet without the feeling of being too hard on yourself. Good luck!
Related articles
Making The Liquid Diet Weight Loss Plan An Interesting Treat
by
Steve