After the birth of my son I needed to lose a lot of weight.  I am embarrassed to say I gained almost 80 pounds during my pregnancy and it is now time to take it off.  I figured that once I was done nursing the weight would melt away, but that is not what has happened.  Initially I lost about 40 pounds, but now I still have 40 more to go.  I have been on the search for the best diets that work.  I think I have tried them all.  I tried the Atkins diet, the dukan diet plan, Weight Watchers and even tried Nutrisystem.  What follows is my experience with them all.
The Atkins diet was easy to stick to, but the problem was if I cheated for even a little bit, all of the weight I had lost came right back on in spades!  I liked the fact that I could eat bacon and cheese, but the calories I was consuming were astronomical.  This diet did not work for me.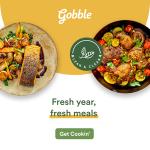 The dukan diet plan was doable.  I didn't eat as many high fat proteins and I liked the variety of the different stages.  I also like the oat bran pancakes I was allowed to eat.  I lost a little weight on this and I liked it.
Nutri system was expensive and the food tasted awful.  You are suppose to eat fresh vegetables and a salad along with the pre-packaged foods, but all in all it was not worth it. I lost five pounds in a month, but I couldn't see this being a long term experience for me.
Weight watchers was a winner for me.  It taught me how to eat in a way that was sustainable.  I liked learning how to cook with healthy foods and what ideal portions were.  When I got lazy, I liked that I could pull out a frozen meal that was pretty tasty.  I ended up losing about 20 pounds on weight watchers and it is now a way of life for me.
Related articles
My Best Diet That Works: Adkins and the Dukan Diet
by
Steve