Major League Baseball players work out every single day so that they keep their top physique and earn that paycheck that so many of us are envious over. So you play baseball, too. But after looking at what these 3 players do to keep in shape, do you have what it takes?
Each player in the Major Leagues has their own baseball workout plan. This is in part because they each have a different position. A first baseman will train differently than a pitcher or a catcher. This is because different muscles in the body are being used more than others. The muscles are exerted heavily during play so they must constantly be warmed up and pushed and stretched so that they can perform to the best of their abilities on the field. MLB players are always looking for new types of workouts.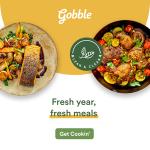 JOEY VOTTO: 1st Baseman for the Cincinnati Reds
To be a first baseman means more than just being able to catch a ball. He needs to be strong enough to run, jump and slide without being bulky. A daily routine will include various cardio and weights.
The first group of exercises includes a combination of power plates, Bodyweight Squats, Squat with cables, and combinations of squats with both a lateral raise and an overhead press.
No worries, right? You're not out of breath are you? Good. There's more. The second group is about twenty minutes of shuffles and stretches. Votto will also throw a medicine ball (think 25 pounds, 14 inch diameter) in a lunge position about 15 times per side. Then there's about twenty minutes of low-end plyometrics. These are exercises that are considered power training to help the muscles and expand and quickly contract.
The third group is a little bit more use of the medicine ball. Two sets of 10-15 repetitions, to be specific, using a half-lung. There's also some yoga including warrior poses and core/posture poses. About 20 seconds per side.
The fourth group will include grind pushups, ring-pulls and knee tucks. About 2-4 reps for each one per side.
DEREK JETER: Short Stop for the New York Yankees
Derek is one of the best short stops of current day baseball and he's a heavy hitter. This means some serious workouts for all of his muscles because he's running, swinging and catching. He prefers to start with some calisthenics to get his heart racing before he moves into the weights. He'll typically start with 30 seconds each of:
Jumping jacks
Arm circles
Pushups
Body
-Weight squats
After completing these, he'll move into the rest of his routine, consisting of what is called "super sets." Super Set 1 is a barbell squat and a dumbbell deadlift, 8 to 12 reps each. Super Set 2 is a barbell lunge (for each side) and single-arm dumbbell row and rotation. These are 8 to 12 reps each as well. Super Set 3 is pull-ups and a dumbbell incline-bench press. The reps? 8 to 12 of each of these, too. Your muscles aren't burning are they? Great. You'll need to repeat those 3 sets twice more.
JOSH BECKETT: Pitcher for the Boston Red Sox
Josh has a different routine for working out than both Joey and Derek. He is focused primarily on his right arm since that's his pitching arm. He will also do a lot of cardio. When he throws a ball, it takes three seconds of immense effort to get the ball at a speed that's acceptable. It then takes the body time to recover from that. All of his exercises focus on that.
To replicate his workouts, you'll need a few basic items:
Medicine ball
Swiss ball (those inflatable balls you sit on)
The balancing of the medicine ball and all of the dumbbell workouts are done while sitting on a Swiss ball. Practice repetitions of moving a medicine ball up and down, around your shoulders and so forth. Remember that this ball is roughly as wide as your shoulders and weighs 25 pounds.
Once you get done with those workouts, you'll need to sprint and then get on a treadmill for at least 30 minutes. After that, head to the batting cages for another hour or so to get your arm in top condition for the season.
All of these guys have work out routines that are highly dedicated. The effort it takes to swing a bat, catch a ball and run like all hell from base to base takes an extremely fit body to do over and over again, game after game. They not only exercise using these basic routines every day. They also have Spring Training, personal trainers, practice games, and regular season games. Their muscles are pushed to the breaking point on a daily basis.
If you're currently playing baseball, whether it's in high school or college, and you want to make it to the Major Leagues, you'll have to do these kinds of MLB workouts every single day. It's beyond dedication to get involved in this sport, so if it's not something you can handle, you need to let yourself know that now. If you can handle it, though, more power to you. Get a coach and start hitting the gym every day so that you can prove yourself on the field.
<
p style="font-style: italic;">
Author Bio: Heather is a freelance writer for a fitness website that offers online personal trainers. Her main focus is to motivate amateur athletes by providing professional workouts from the pros. Some days she takes a break from the fitness world, and you could find her relaxing at her beach house.
Related articles
Could You Make It In The Majors? 3 MLB Players And Their Workouts
by
Steven Nightock