While there is no substitute for the advice and diagnosis of a qualified medical professional, or the treatment you receive in a hospital, doctor's surgery or alcohol treatment facility, the Internet is full of resources.
You can use these resources to improve your health and educate yourself on diseases and medications. You can also find information on hospitals, doctors, drug and alcohol rehab centers and more. However, you can't always trust everything you read on the Internet, so the next time you want to look something up about your health, turn to these resources first.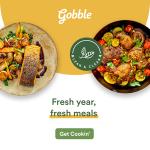 WebMD.com
The easy-to-use symptom checker of WebMD has given valuable information to many concerned people all over the world. The website allows you to narrow down your symptoms by body part and also provides tons of information on diseases, conditions, symptoms, drugs and supplements.
That's not all – you can also learn about preventative medicine, healthy living, how to eat in a healthy fashion and take part in communities devoted to particular conditions from ADHD to Sleep Conditions. Myriad features and articles give you information on common health worries and conditions as well as on how to stay healthy.
NHS.uk
The website of the United Kingdom's National Health Centre offers a wealth of information on symptoms, diseases, medications and treatments. While it is a UK resource it is an excellent source of information on various medical issues.
Bear in mind that medications will be listed under their United Kingdom trade names and may not be available in the United States. You can also use the symptom checker to try and find out why you are feeling unwell and check out articles that go into detail about health issues that have recently featured in the news.
MayoClinic.com
The Mayo Clinic is internationally renowned for the skill and expertise of its medical professionals. In addition to a symptom checker, the website also offers expert information and advice on diseases, medical conditions, drugs, supplements and healthy living.
The section on tests and procedures is great for those who will soon be undergoing a medical procedure or a test and want to know what they can expect from their visit to their healthcare provider. They also host blogs from experts in such areas as pregnancy, stress, nutrition, diabetes, cancer, depression and Alzheimers, where you can receive up-to-date information, advice and even join in the conversation with your own questions and experiences.
While you should always talk to a qualified professional if you have worries about your health, the Internet provides amazing resources that can empower you to make better decisions, ease your mind and help you take more control of your own health.
This post made possible by guest blogger James Tennant, a writer with varied interests, including drug and alcohol rehab centers and alcohol detox facilities.
Related articles
Best Online Health Resources
by
Steven Nightock