A new clinical study discovered that health pads filled with Japanese vinegar and natural ingredients help promote good health. These health pads are also called detox patches and applied to the bottom of foot. It is a Japanese way of relieving stress and pain in the body which is quite effective with no side-effects. It is quite popular among them because it is very practical and easy to follow. Apparently, it works even when you are sleeping, and also helps in controlling your cholesterol levels. The most interesting part about these pads is that you can see the results next morning, which have doubtful reasoning.
What do They Look Like?
This is like an absorbent pad that has round edges which can be easily attached to your skin. Commonly these pads have bamboo vinegar, mushrooms and many Japanese herbs. They are usually applied underneath the foot overnight while you asleep. When the pads are removed in the morning, there is a black residue on the skin which should be the toxins that have been pulled out from the body.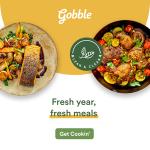 How is it Believed to Work?
The feet are chosen for external application because this is advised by reflexology. Each organ system responds to a zone on the feet and these pads stimulate these zones overnight. However, if you have been caught by a scam in various spas that place your feet in a tub of water, then be assured that this technology has nothing to do with the scam. They usually placed your feet on the tub of salt water that was slightly charged to pull out the toxins, which eventually turned the water dark in color. This was only the result of the rust that was developing from the electrodes.
Is It True?
These foot pads, although may have good ingredients, have little or no effect on the outside of the body. The skin has pores on surface but they are not big enough to allow any kinds of toxins to surface out of the foot. It is a residue that is created by the vinegar that reacts to sweat or wet surfaces. They are not a complete scam but the advantages have been exaggerated. They will help extract some impurities from the body, but they are not as effective as any other detoxification diet can help. Instead they can clog your sweat pores and it can make your skin more prone to infections.
Unfortunately, those techniques that are cheap to produce are common tools for scams and they are always overrated like miracle treatments. It is important to know the extent of its usage and hence one should not be misled by expensive offers from different vendors. It is a technique that has grown old and better ways for detox have been discovered for our convenience.
Your liver is the best organ that can give your body a detox, and you can use the following means to improve your condition:
Lemon detox diet
Liver flush
Fasting
Jenny writes about detox foot pads, fatty liver treatment and other things related to liver health.
Related articles
Do Detox Patches Really Work?
by
Steven Nightock