People who know the benefits of body cleansing and of detoxifying the liver, kidneys and colon, seek to understand how various colon cleansing products work to determine which ones to try. But it's become an arduous task to sort through the colon cleanse reviews offered online because websites / forums offering what appears to be "unbiased" colon cleanse reviews often have a particular product for sale on the same website. So while information may be given abut a variety of products, the best testimonials / reviews are usually reserved for the product that's being promoted. Hardly unbiased.
One way to decide which colon cleansing product reviews can be trusted is to read comments on websites that don't sell cleansing kits and aren't promoting any supplements. But the best way is to forget about reading reviews of pre-packaged "products" and investigate single / combined ingredients that are most effective in detoxifying / cleaning colonic build-up. It's possible to use available colon cleanse reviews offered by patients of wellness centers to see what ingredients are being used. In my case, after reading what experts say about how to detox, cleanse the colon and even lose weight in two weeks or a month at international clinics, I discovered that it's easy to make an effective colon cleanse without buying pre-packaged products.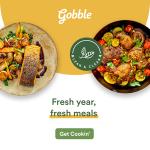 By reading what experts recommend and how patients reacted and then analyzing what packaged cleanse kits provided (for people who want to not just cleanse but also lose weight in 2 weeks or less), I found basic ingredients repeating themselves continually. Fresh ground flax seed is an effective colon cleanser all on its own. A blend of psyllium husk, oat bran and flax seed is another effective mix. Senna tea is part of many detox programs, and drinking of water and freshly extracted vegetable juices. These few basic things are the basis for the best colon cleansing programs – and most ingredients are sold at local supermarkets and health food stores.
Take to Heart Some Colon Cleanse Reviews
by
Steve