Yoga is one of the oldest forms of exercise with a history that dates back thousands of years. Unlike some forms of exercise that focus on physical endurance and movement, yoga is focused on the mind, body and spirit connection. Yoga is one of the easiest exercises to learn, requires little equipment or training and can be performed in almost any setting. Not only does yoga focus on mediation and relaxation, it is also very useful for conditioning the cardiovascular system, toning muscles and maintaining flexibility. If you are looking to incorporate more stretching exercises like yoga into your workout routine, try some of our recommendations for the most beneficial yoga poses for men and women.
About Yoga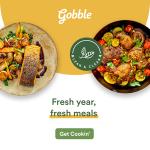 Yoga originated in India around 3000 B.C. The word "yoga" is developed from an ancient Sanskrit language and roughly translates to the phrase: to unite, the mind, body and spirit. In the U.S. and other western locations, yoga is mainly practiced as an exercise, but traditionally, yoga has always had a spiritual component. For many, yoga serves as more of a lifestyle than an exercise. There are many different varieties of yoga – all of which have their own intensity and focus. Some of the most popular yoga varieties are Ashtanga, Iyengar, Vinyasa, and Bikram yoga.
The Health Benefits of Yoga
Researchers at the University of Maryland examined yoga's health benefits and determined that it was especially effective at reducing stress and increasing flexibility. The university also reported that some varieties of yoga provide as much of a physical health benefit as aerobic exercise. In some cases, yoga outperformed aerobic exercise in regards to improving an individual's balance and strength. Yoga was also was effective at decreasing pain levels among seniors and menopausal women.
Yoga Poses for Women
While yoga encompasses a number of styles and poses, there are a few poses – child's pose and warrior pose – that are especially helpful for women. Child's pose works to strengthen and stretch the hips, quadriceps and core. This pose can be useful to relieve back pain and menstrual cramping and also helps to open up the hips and relieve tightness in the lower back. The warrior poses, which consists of several variations such as warrior I and warrior II poses, focuses on stretching the hips, inner thighs and chest. The arm movements used in the pose help to strengthen the quadriceps, abdomen and shoulders. This is one of the best poses to build strength in the mid-section and uses the body's weight to tone the arms and shoulders.
Yoga Poses for Men
While some men may not feel like yoga is a "manly" exercise activity, some might be surprised to learn how effective yoga can be as a conditioning exercise for other athletic activities. The plank pose and the boat pose are a couple of the best yoga poses to help men develop strength and power. The plank pose is a great option for strengthening the upper body. Basically, the plank is a modified push up that targets the arms, back, shoulders and core. Boat pose targets the core muscle groups and uses an elevated, modified sit-up technique.
Post by Holly Adams, a writer for Coupon Croc. Beginning a new fitness regime? Use Office Shoes discount codes and save on every pair you need, from active to formal.
Related articles
Yoga: A Healthy Exercise for Everyone
by
Steven Nightock