Acne is a skin disorder that spares no one. It will inevitably affect all of us at any given time although the condition and severity may differ from one to the other. Acne can pose a very disheartening and discouraging situation for anyone, coping with acne has been a continuing battle for a large percentage of our population.
Acne in Teens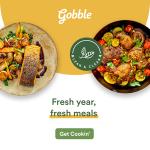 The young teen population has been shown to exhibit the most acne symptoms. Roughly 90% of our entire teenage populace will experience acne. As teenagers reach puberty, their body hormones starts to go haywire creating an imbalance that often results in acne. Acne, pimple or zit is not just limited to the face, as it can also manifests in other parts of the body such as the neck, back and chest.
Though acne nowadays can be hidden with a good concealer, this however does no treat the root of acne. Most teens suffering from acne undergo peer embarrassment as well as public ridicule that may result in anxiety, loss of self esteem and depressive disorder. Oftentimes, teenagers with severe acne become victims of bullying in school with chants of pizza or scar face incessantly thrown at them.
Acne during this highly sensitive period of early adulthood can cause much more damage than that just skin scarring, it can develop into emotional and psychological problems that are even harder to cure.
Treating Acne in Teens
As teens are more prone to sensitive skin, acne treatment can sometimes be very difficult. The regularly prescribed topical solutions that can work for adults may contain chemical that are too harsh for teen skin. There are different modalities in treating acne, one can go for the mainstream medication while others opt to seek the help of alternative medicine.
Conventional Acne Treatments
Acne solutions are often sold in most pharmaceutical and health stores in the form of soaps, topical ointments, cream or liquid solutions. Most of them contain tretinion, retinoids, glycolic or alpha hydroxy acids. At present however, there are no drugs that have passed and been approved by the FDA to address the causes of acne.
Alternative Acne Treatments
As more consumers re-connect with the old practice of alternative natural healing. Some parents have resorted to herbal medicines to help their teens cope with the problem of acne. Some of the herbs that exhibit properties for acne treatments include dandelion, tea tree oil, lavender as well as burdock roots. Herbs can be used as safer and effective home remedies for acne.
Talking to Teens about Acne
The most important step in helping teens cope with acne can be done through proper education. Let your teens understand that acne is experienced by almost everyone and that often it is a transient or passing stage that everyone in their teens have to experience. Educate them on the important of proper hygiene and healthy diet to help prevent acne.
Arm your teens with the pertinent information they would need to care for their skin at this very sensitive stage in their lives.
Related articles
Helping Kids Manage Teen Acne (everydayhealth.com)
Understanding and Coping with Teen Acne
by
Steve